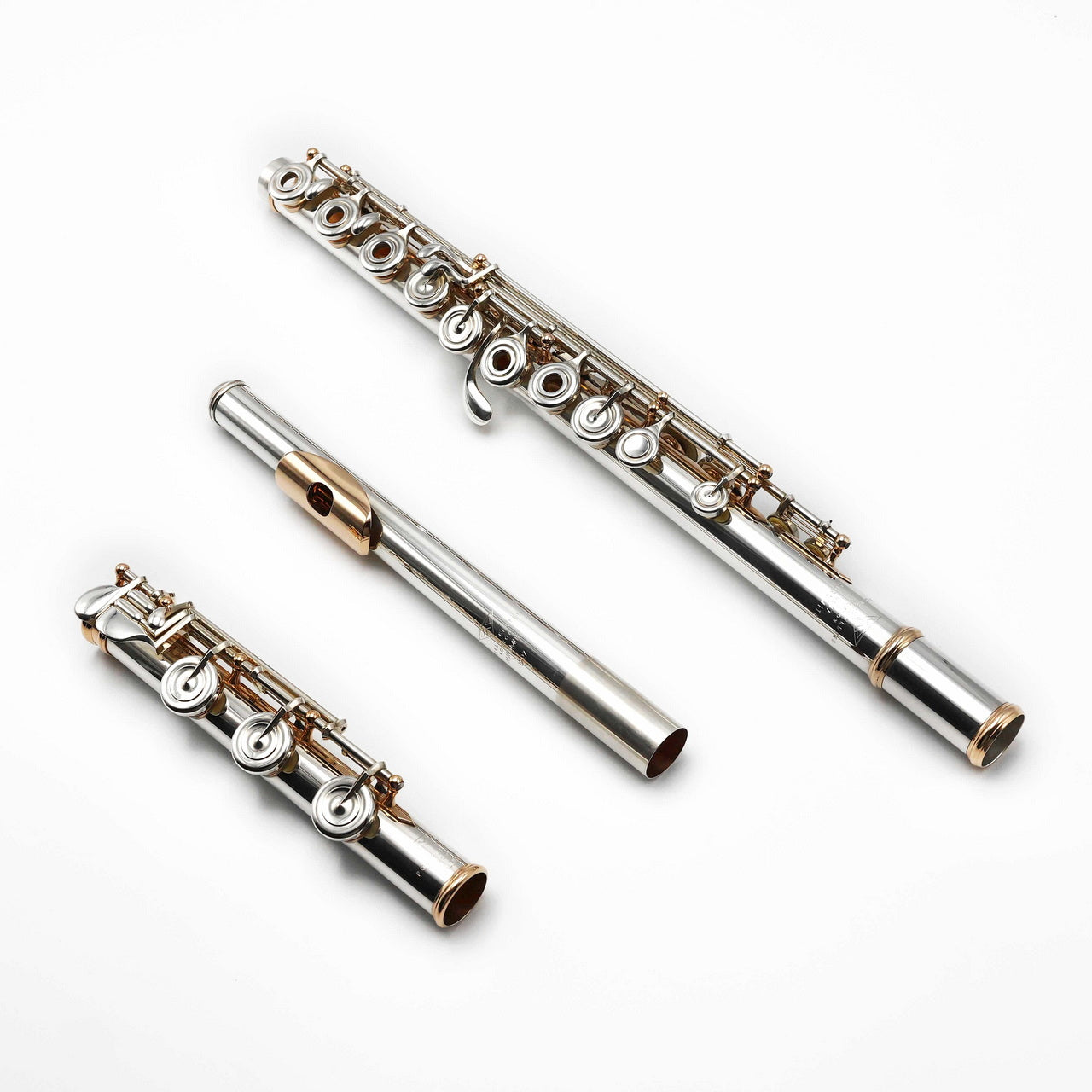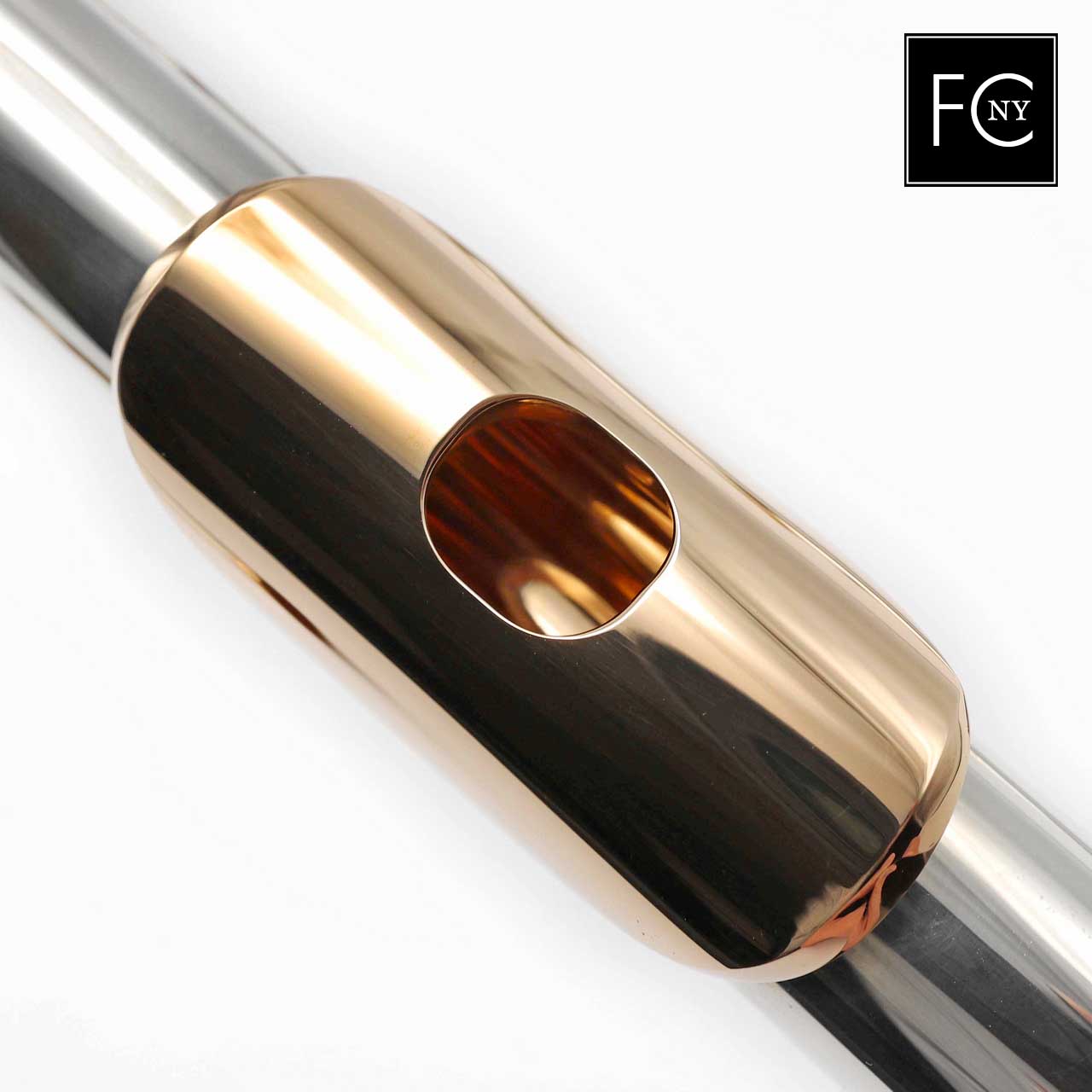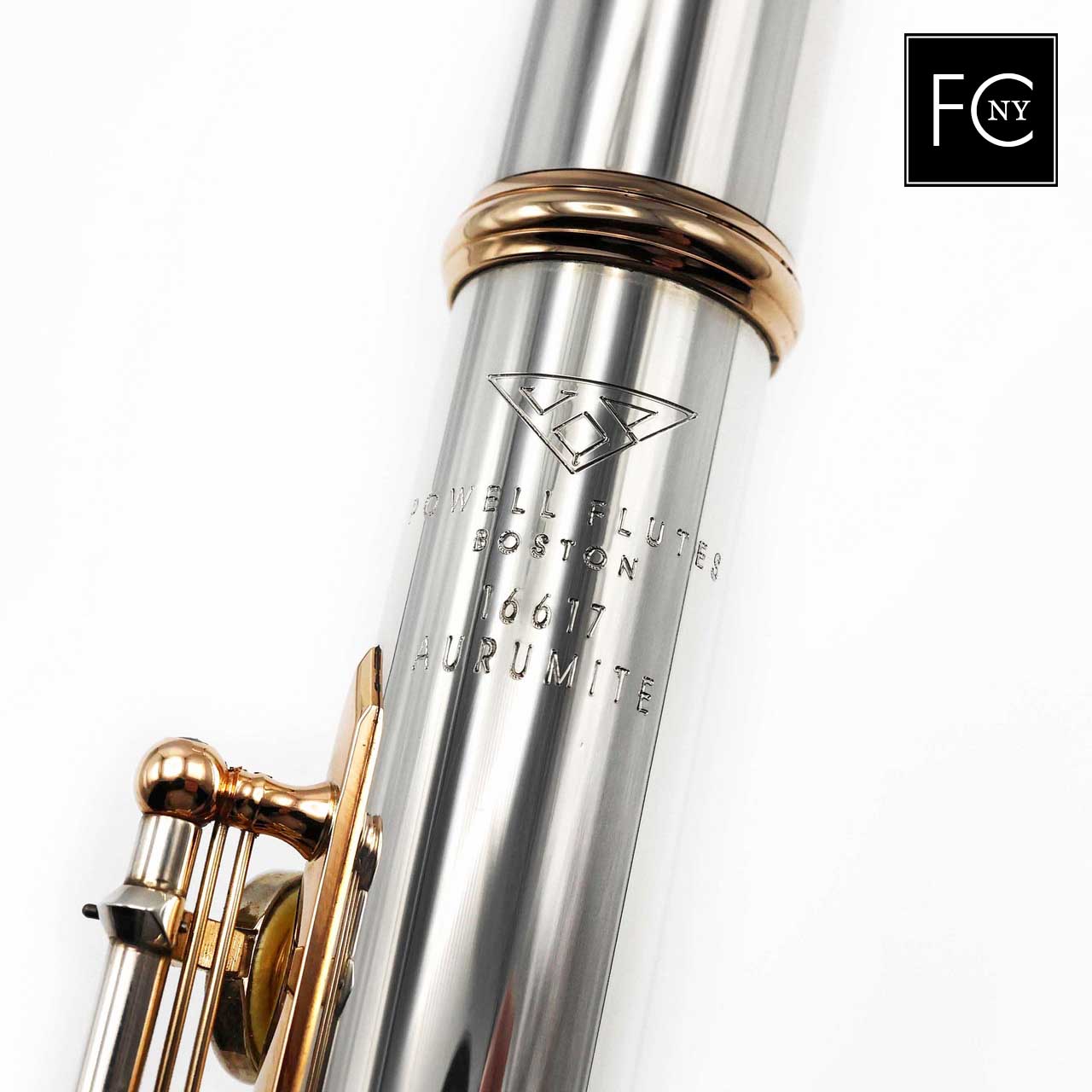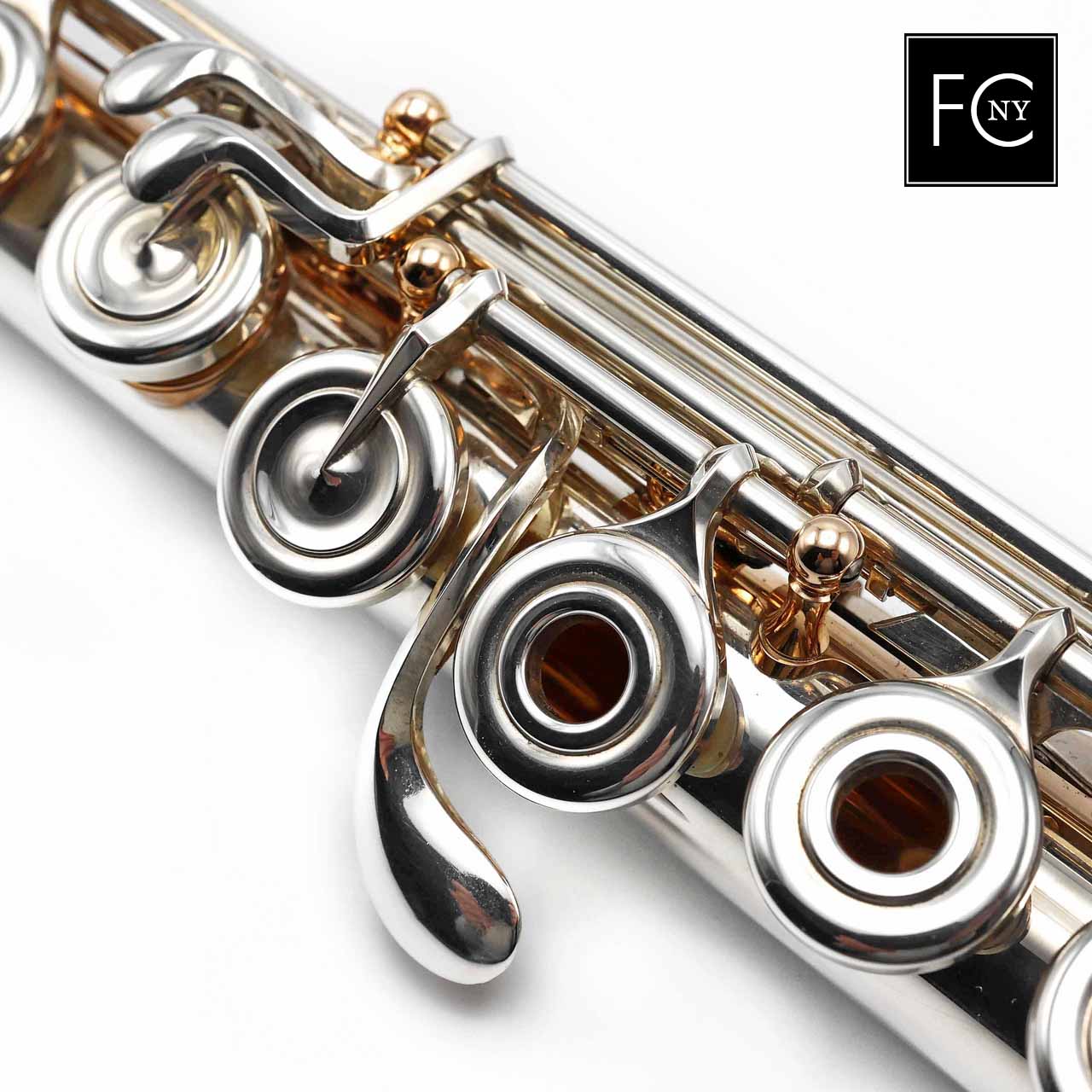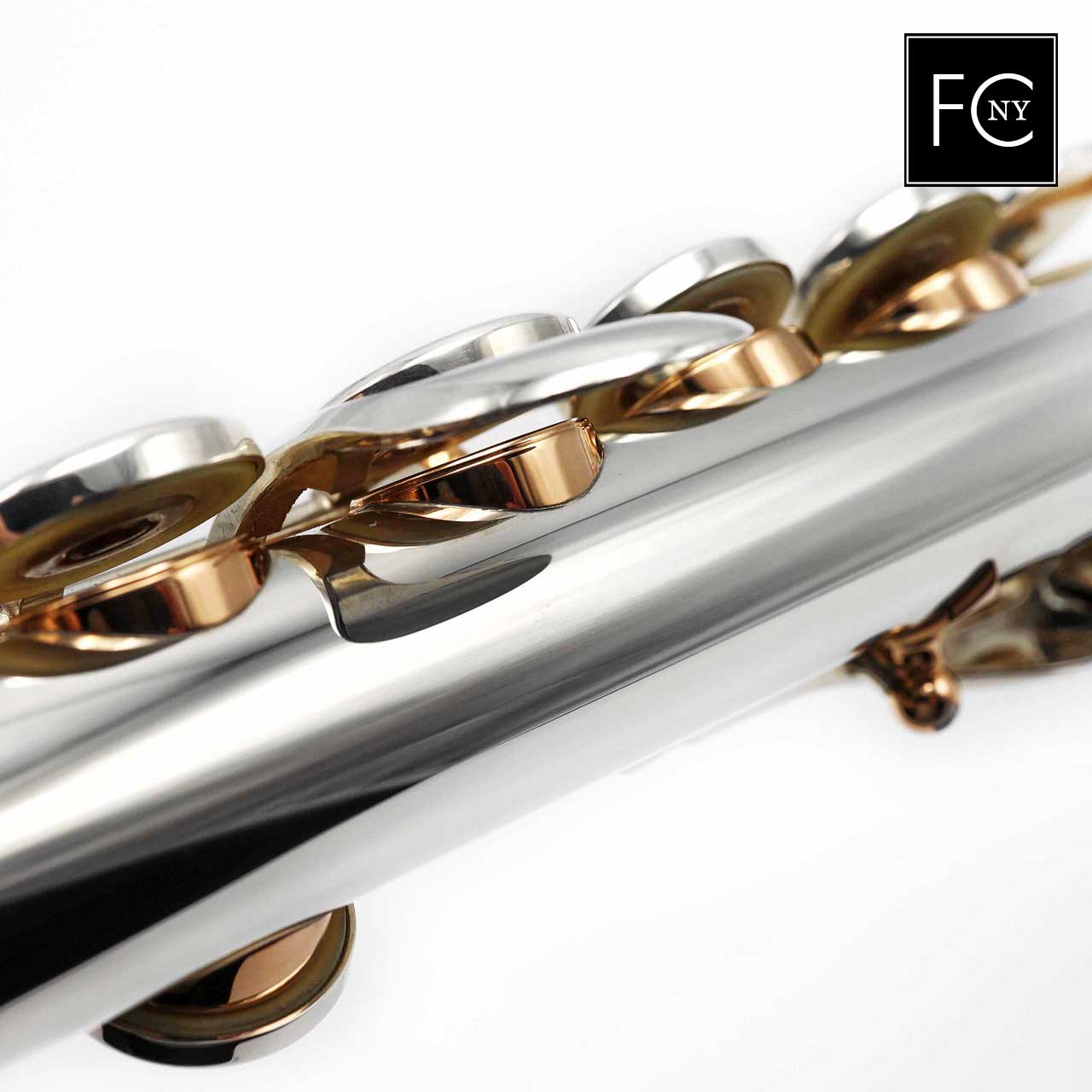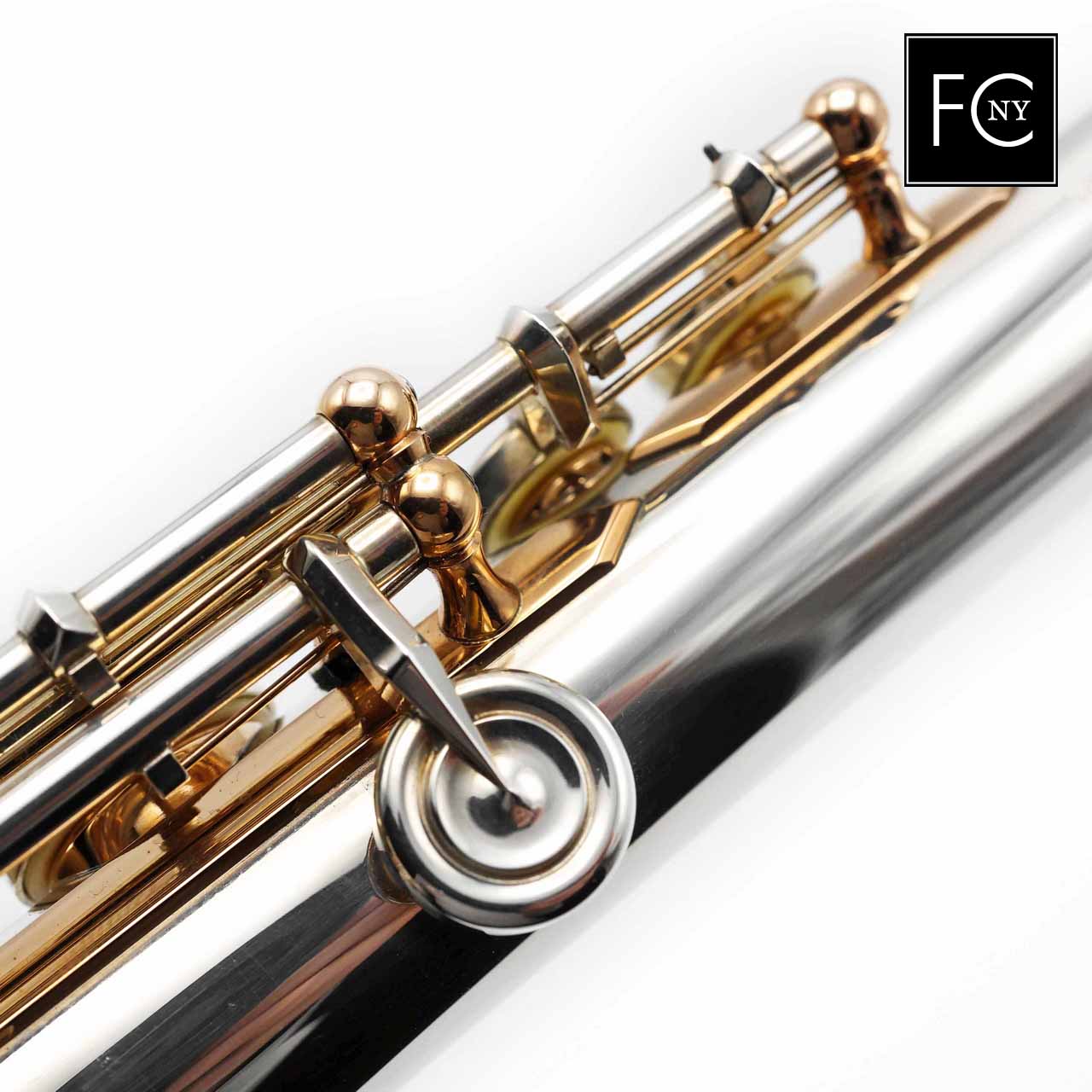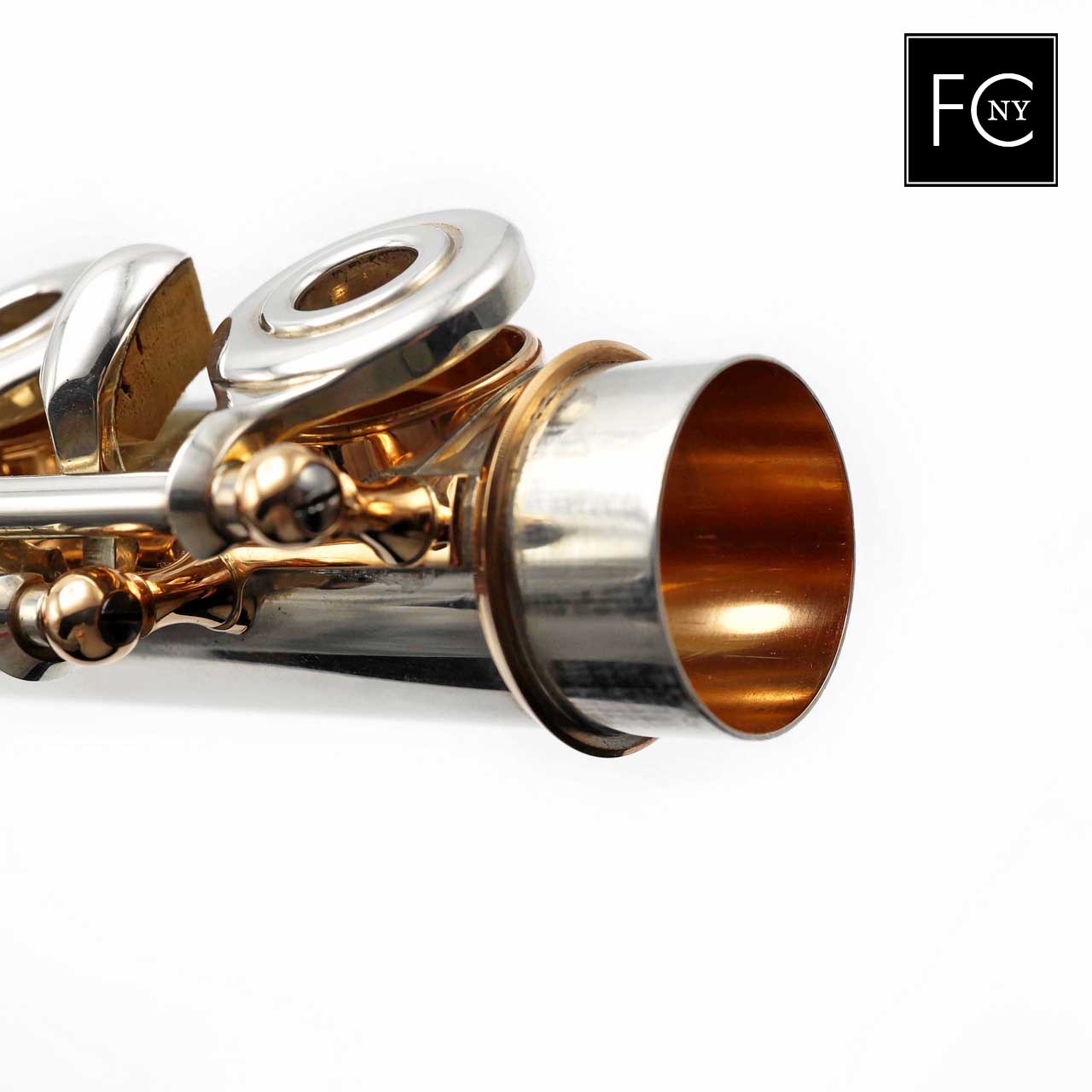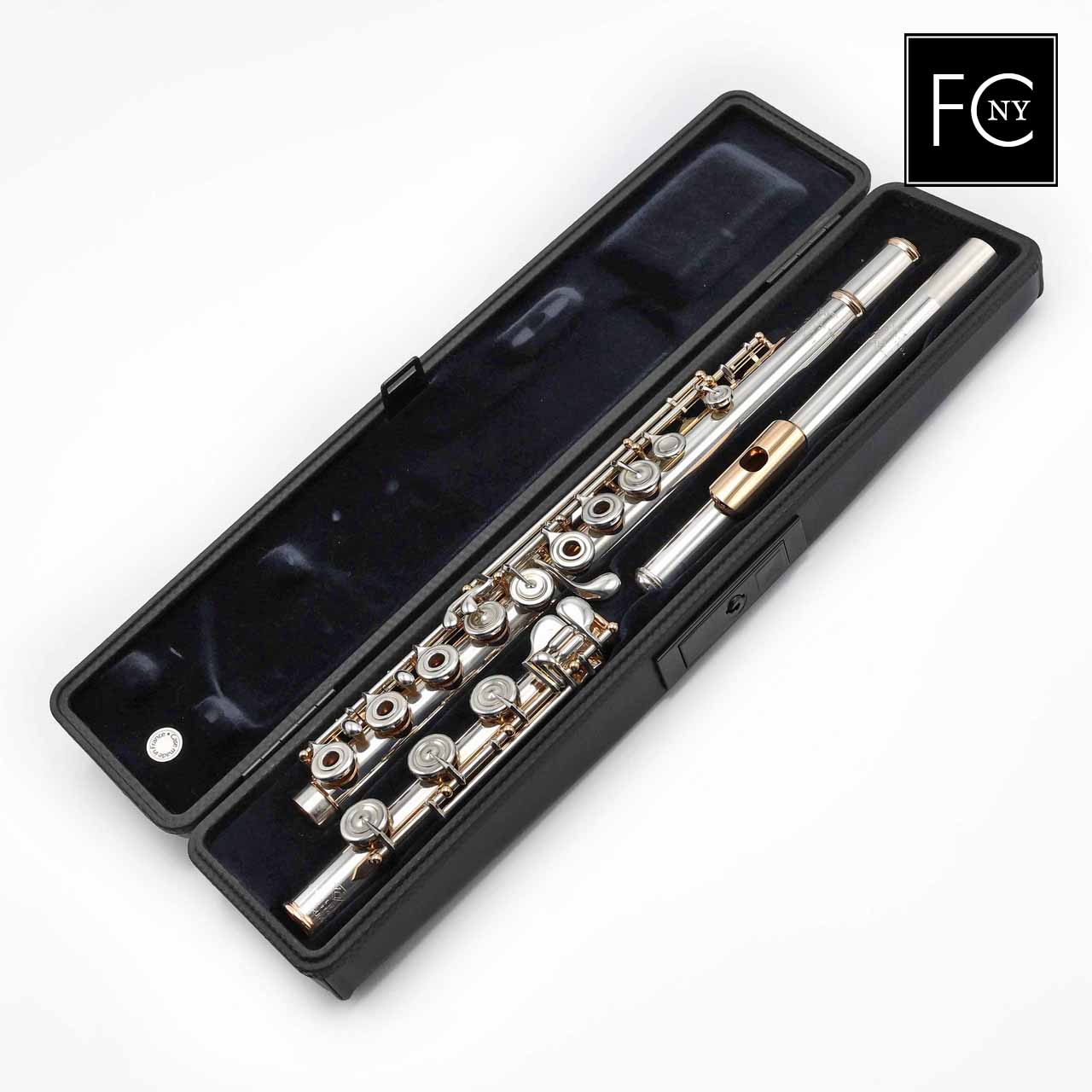 Verne Q. Powel Handmade Custom Flute in 14K Aurumite with 14K Gold Tone Holes, Rings, Ribs, and Posts New
Verne Q. Powel Handmade Custom Flute in 14K Aurumite with 14K Gold Tone Holes, Rings, Ribs, and Posts New
Powell Headjoint cuts
Powell Flutes currently offers five different headjoint styles: Lumina, Soloist, Venti, Philharmonic, and 1927.
The Lumina Cut is described as acrobatic in nature, freeing the player to move smoothly between octaves and over large intervals. This cut offers flexibility while producing a solid, centered, sophisticated core.
The strength and flexibility of the Soloist Cut headjoint allows the player to fill a hall or perform the quietest passages easily, with complete command. The slightly curved lip plate offers quick articulation and a full range of colors. 
The Venti Cut, developed by Mr. Paul Edmund-Davies to mirror his experience of singing in a cathedral choir, has excellent depth of sound through all three octaves, and a very resonant and free third octave. 
The Philharmonic Cut has a relatively broad, flat lip plate. Articulation is crisp and clean, and the style produces a deep, rich tone with a broad dynamic range. 
Celebrating the success of Verne Q. Powell's original design, the 1927 headjoint brings all the color and clarity found in vintage Powell Flutes to the present day. Upon starting his own company in 1927, Verne Q. Powell established an iconic American sound that had both nuance and charm. 95 years later, we've taken a modern approach to his ideas, modifying Verne's original concept to give the power and projection needed by flutists today.